Elastic Menu (PAID)

This menu has an elastic movement when you switch between active menu items.
Whenever the mouse moves over a menu item, the background style item follows the mouse to that item, smoothly highlighting the currently active item.
Demo
http://www.wysiwygwebbuilder.com/support/elasticmenu.html


Download demo version (save disabled)
Elastic Menu Extension


Requirements:
WYSIWYG Web Builder 12.1 or higher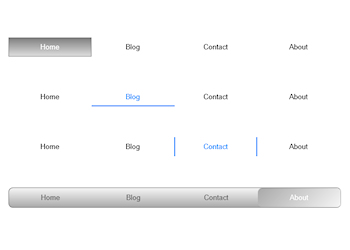 Navigation Extensions Pack Discount
This extension is also part of the Navigation Extensions Pack - Volume 3 which includes 9 commercials menu extensions for only $29.95!