Bootstrap Mega Menu extension released (paid)
Posted: Tue Aug 08, 2017 5:36 pm
The Bootstrap Mega extension implements a responsive navigation bar with multi-column drop down menu, optimized for desktop computers and mobile (touch) devices.
On desktop computer, the menu will display a drop down menu with multiple columns and on mobile devices it will display a multi-level stacked menu with the familiar 'hamburger' icon.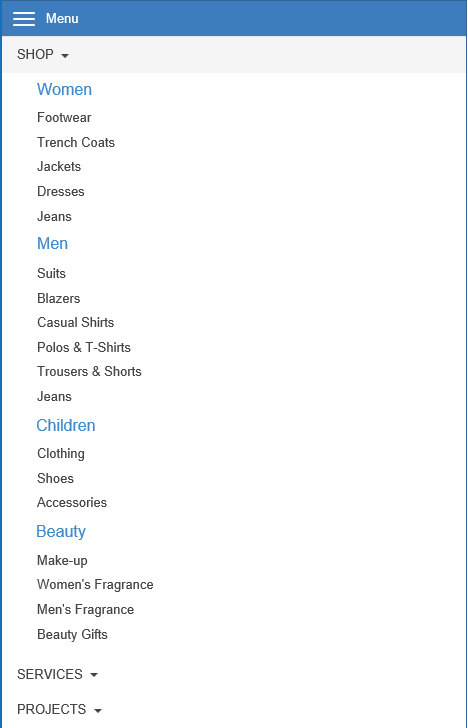 More information:
http://www.wysiwygwebbuilder.com/bootstrapmegamenu.html
The demo version can be downloaded via the Extension Manager (Menu->Tools->Extension Manager->Online Gallery->Navigation).
Note that this is a commercial extension, is is not free. The demo is fully functionality, however the properties will not be saved.
The price is $5.95 (including VAT).