Age Validation
This (free) extension implements a simple page validation popup when visitors are entering a web page.
The popup dialog displays a message, like 'Are you over the age of 18?''.
Pressing 'Yes', will close the popup and enter the website. If the user presses "No", he will be redirected to another page.
More information:
http://www.wysiwygwebbuilder.com/agevalidation.html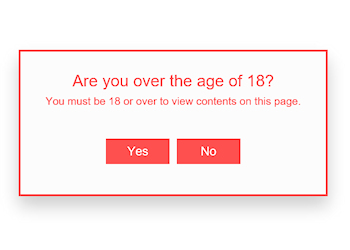 Age Verification
This (free) extension implements website access restriction based on birth date.
It verifies if a user is old enough to enter your site. It uses 'sessionStorage' to keep from popping up again during the same session.
More information:
http://www.wysiwygwebbuilder.com/ageverification.html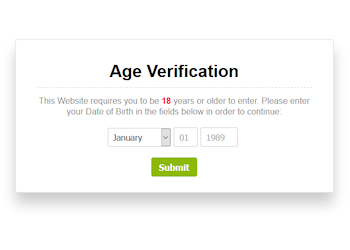 You can download the new extensions via the Extension Manager: Menu->Tools->Extension Manager->Online Gallery->Forms
Note
If you find my (free) extensions useful and would like me to continue to make improvements or create new extensions, then please consider making a PayPal donation:
http://www.wysiwygwebbuilder.com/donate.html