This is a set of 2 (free) extensions for adding Shopify buy buttons to your web pages.
https://www.shopify.com/
is a complete commerce platform that lets you start, grow, and manage a business.
• Create and customize an online store
• Sell in multiple places, including web, mobile, social media, online marketplaces, brick-and-mortar locations, and pop-up shops
• Manage products, inventory, payments, and shipping
Shopify is completely cloud-based and hosted, which means you don't have to worry about upgrading or maintaining software or web servers.
This gives you the flexibility to access and run your business from anywhere with an internet connection. Creating a 14-day trial account is free.
More information:
http://www.wysiwygwebbuilder.com/shopify.html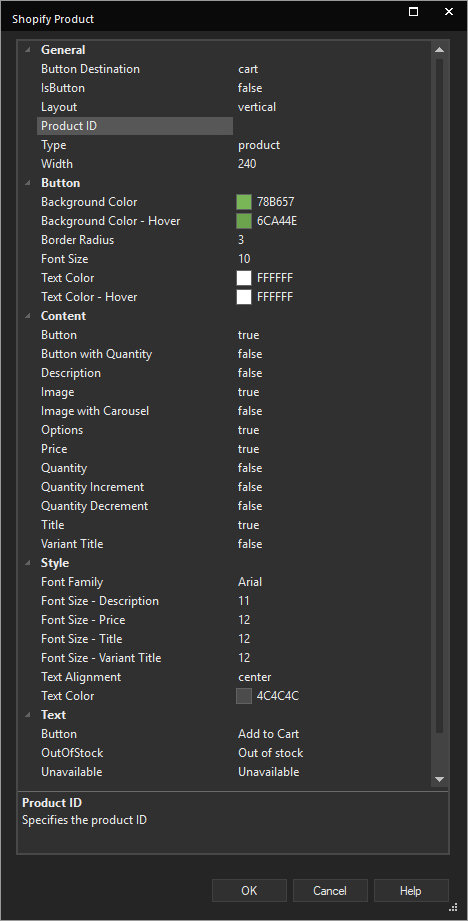 You can download the new extensions via the Extension Manager: Menu->Tools->Extension Manager->Online Gallery->eCommerce
Please read the included PDF documentation.
Note:
These extensions are from my private collection. They are shared "AS IS".
If you find my (free) extensions useful and would like me to continue to make improvements or create new extensions, then please consider making a PayPal donation:
http://www.wysiwygwebbuilder.com/donate.html