Datatables extension released (paid).
Posted: Wed Nov 27, 2019 8:20 am
DataTables can display data from CSV files, a MS Access database MySQL tables and Ajax / JSON.
Features
• read data from CSV files (local or online), MS Access databases (local), MySQL and Ajax / JSON.
• built-in search field to filter data.
• several pagination types (number of items per page)
• enable sorting, visibility and search-ability per column.
• number of displayed records per page can be changed by user.
• striped and hover rows colors.
• detect URLs
• configurable text labels (language)
• Many style options: colors, padding, font etc.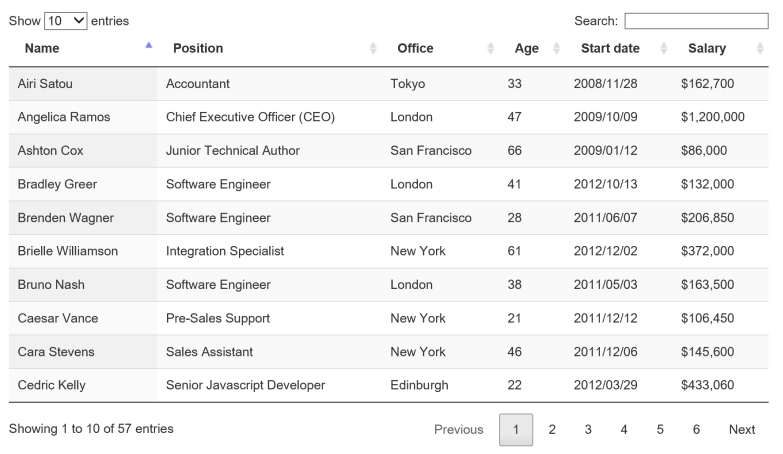 More information:
https://www.wysiwygwebbuilder.com/datatables.html
The demo version can be downloaded via the Extension Manager (Menu->Tools->Extension Manager->Online Gallery->Forms).
Purchase for $7.95
https://secure.2checkout.com/order/chec ... T=1&CARD=1