---
---
---
I assume you have created these styles yourself?
---
---
I'm sorry, but I cannot access this template.
---
 

Posts: 4331
Joined: Thu Aug 16, 2007 7:32 pm
@Marek, as this template was made by a third party forum member dapson, then it may be best to contact him for all support at the url you gave for his template. Or contact him at his site by clicking on support at the bottom of page were you will find a email.
---
---
In the project you have shared, all the styles are in the Style Manager.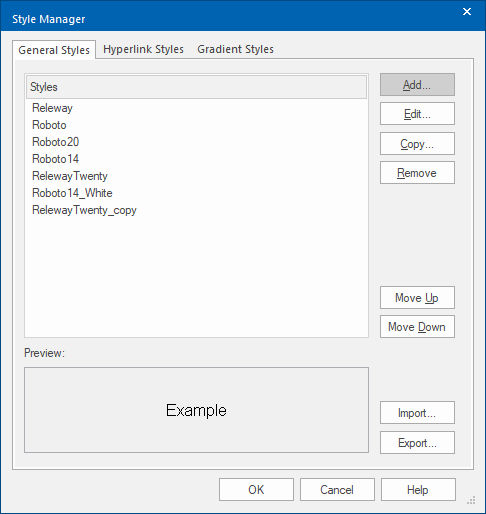 ---
---