This (paid) extension is a drop down menu with built-in filter. Menu items will be filtered as soon as you start typing characters in the search field.
The menu has the usual styling options and each menu item can have its own FontAwesome icon.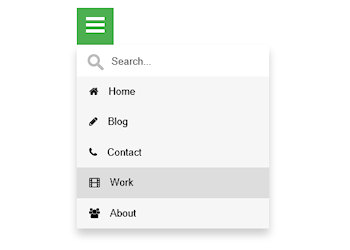 The demo version can be downloaded via the Extension Manager (Menu->Tools->Extension Manager->Online Gallery->Navigation).
Demo:
http://www.wysiwygwebbuilder.com/suppor ... rmenu.html
More information:
http://www.wysiwygwebbuilder.com/filtermenu.html