The Wall extension is based on wall.js by Michael Braun.
https://github.com/broen/wall.js
wall.js is a 3D wall gallery to display images in creative way. If you clicked the image, it will show in a basic lightbox.
More information
https://www.wysiwygwebbuilder.com/wall.html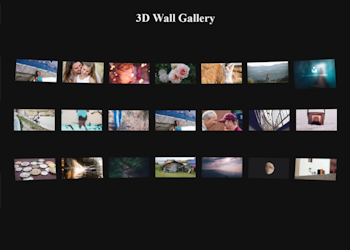 You can download the new extension via the Extension Manager: Menu->Tools->Extension Manager->Online Gallery->Galleries
Please read the included (PDF) document for help.