Expandable Panel Menu (PAID)

The Expandable Panel Menu is a multi-level panel menu with Font Awesome icon support.
Besides the standard links there is also a dedicated section for social icons.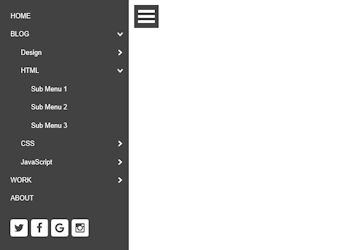 Navigation Extensions Pack Discount
This extension is also part of the Navigation Extensions Pack - Volume 1 which includes 7 commercials menu extensions for only $29.95!