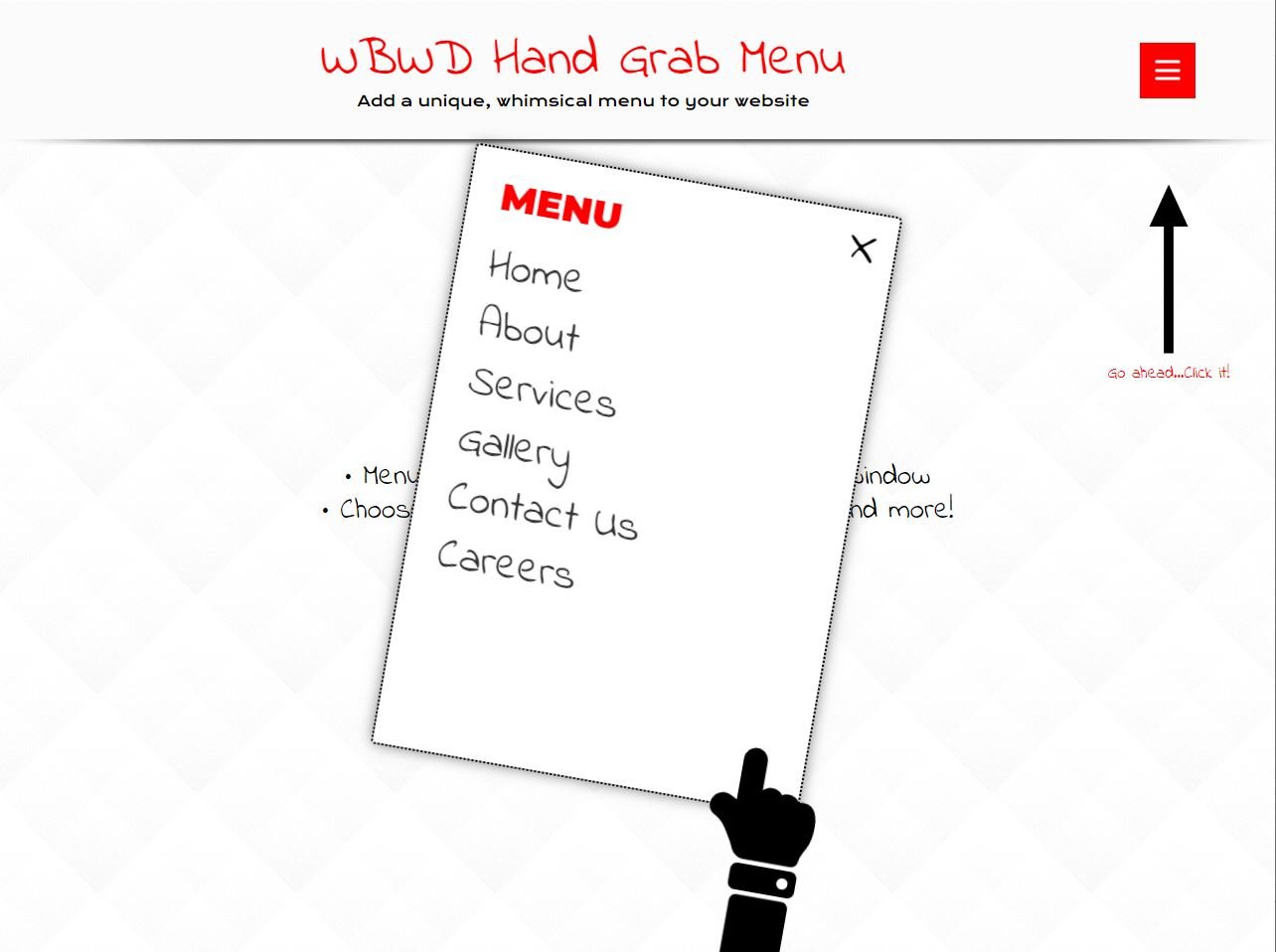 Description
This new Web Builder extension allows you to add a whimsical single level hamburger menu to your website. Works on all modern browsers.
WB Version:
16+
Features
- Menu automatically scales with browser window.
- Choose the color, font, size, spacing, borders and more!
- Add a shadow to the menu
- and more!
Download Package
Includes extension and .pdf instructions.
Info & Demo
Web Builder Templates
Looking for some other Menu Extensions?
Go here!
Need an interesting Slider or Slideshow Extension?
Go Here!