Logo - Version 2.1

With the Logo extension, you can create professional looking logos with only a few mouse clicks.
The possiblities are endless, let your creativity go wild and create high quality logos with gradients, textures, anti alias, transparency, shadows, hatches and much more!

New in version 2: Added support for links and improved drawing speed!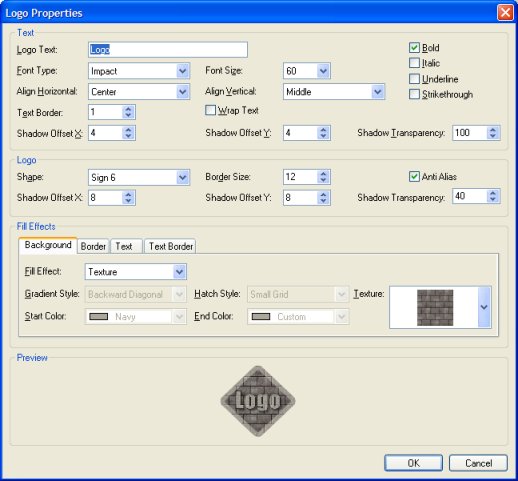 Examples:
Download (Last update: February 2, 2011)
Logo Extension


Requirements:
To be able to use this extension you'll need Windowx XP or another GDI+ compatible system.